GstarCAD Professional 2023
Advanced computer-aided design (CAD) software
GstarCAD is well-known alternative CAD software of high compatibility with ACAD. With nearly 30 years of continuous improvement and lean innovation, today GstarCAD is far ahead in performance, stability and other key indicators and becomes leading CAD software in the world.
Download
GstarCAD 2023 is greatly optimized in performance by supporting Multi-Core and Parallel processing.
The user experience and compatibility are also improved with many practical improvements and over 12 new features, such as supporting the NAVICUBE, Lisp Debugger, Digital Signature and VPSYNC, as well as compatibility with ObjectARX APIs, improving the display of Palettes, and providing two more valuable tools in the Block Editor, etc.
We develop extremely high ACAD compatible solution. If you were an ACAD users, you will be impressed by the high level of compatibility. Just 15 minutes you will find you are familiar with GstarCAD.
Native DWG/DXF support
Completely compatible with AutoCAD ® in data format.
Familiar interface and command
Support both Classic and Ribbon interface.
Get started with familiar command structure and shortcut.
Easy to import
Import your printers, templates, blocks, Lisp programs or sheet set layouts with just several clicks.
Innovative Tools
GstarCAD offers over 100 unique and innovation tools like "Collaboration", "Area Table", "Auto Layer", "Viewport to Layout", "Autoxlstable". They are adopted to significantly speed up your drafting speed.
GstarCAD 2023 is greatly optimized in performance, as well as compatibility with ObjectARX and VBA APIs. Beyond, GstarCAD 2023 offers a plethora of new and improved tools to help maximize your productivity.
Performance Enhancement
GstarCAD 2023 is greatly optimized in performance by supporting Multi-Core and Parallel processing. The performance of common-use operations like "OPEN", "QSAVE", "PLOT", "COPY", and more commands are significantly faster than other CAD software.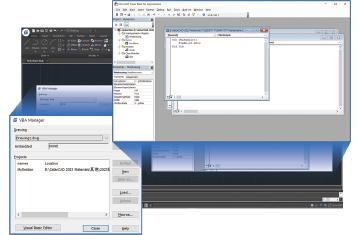 API Enhancement
Lisp Debugger and 64Bit Visual Basic for Applications (VBA) has been integrated in GstarCAD 2023. Meanwhile, GstarCAD 2023 GRX is perfectly compatible with AutoCAD ObjectARX 2020 APIs, programs can be successfully compiled, loaded and used without editing code.
NAVICUBE
In GstarCAD 2023, NaviCube is supported to enhance the viewing experience. It's a navigation tool that is displayed when you are working in 2D model space or 3D visual style, which allows switching between standard and isometric views more easily.
We cooperate with local developers to provide industrial solutions for customers. Today, hundreds of professional applications run on GstarCAD for industries involving AEC, Mechanical and Manufacturing, Electrical and Electronics, GIS, Survey and Mapping, Civil Engineering, etc.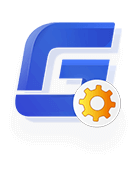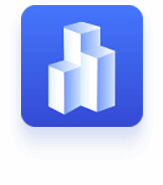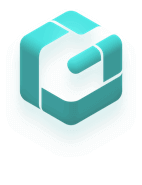 Perpetual License
GstarCAD is available as a "perpetually licensed" product. You own the perpetual right to use the purchased license. It is more convenient than ACAD subscriptions.

Multiple Licensing Modes
GstarCAD Licensing Mode is available with both Serial Number and USB Dongle, each could be used for Stand-alone or Network license. You could choose either one based on your business needs.

Flexible Access to Upgrade
You can upgrade your license for every new version or keep using the same version. When you upgrade your license it keeps perpetual license unchanged.