GstarCAD - New Features - 2019
GstarCAD – Overview Video

Collaborative Design aims to provide cross-team design collaboration for construction or engineering companies, helping to implement unified design norms and standards, reduce communication barriers between teams and departments and improve the overall design efficiency of projects.
Big and complex BIM models can be imported and exported via new IFC data interface.
New productive and useful functions help to accomplish design works faster,like "Selection Cycling","Check Spelling","Make Shape","Viewport Scale","Redefine Block" and so on.
VIDEOS
GstarCAD optimized edition comes with new and improved features to shorten different tasks efficiently. In this version users are able to create, modify, and save workspaces at will, check spelling of a current mtext, flexibility for import layouts to a sheet set file,
verify the real scale of viewports created on layout space, redefine inserted blocks from design center and more enhancements available.
download free version With the new SELECTIONCYCLING system variable you can quickly select overlapped or coincident objects in current drawing as well as set more options for selecting objects.
The new WORKSPACE command allows to create, modify and save workspaces current. You can customize ribbon or classic workspace to suit interface environment needs much easier.
Now design center offers a quick way to update instances of block. Redefining a block allows you to overwrite each block instance without changing the block name, all while keeping the original block's position.
Alternatively, if you just copy a newer version of a block into your active drawing, the block will not update – it will instead inherent the active drawing's block definition.
By redefining a block, there is no need for deleting, purging, and copying.
Now Mtext supports check spelling that determines whether as you type spell checking is on or off.
If you are typing a wrong word it will show a red line under the text. In addition, you can correct a word easily by selecting an alternate word from the Suggestions list or type a word in the Suggestions box.
The new MOVEBAK system variable changes the destination folder for drawing backup (BAK) files. Once you specify a path, the drawing's BAK files is placed in that path after every save operation.
Now you can 'import' additional drawing layouts into your sheet set file using the Sheet Set Manager. When import layouts as sheets you are creating a new pointer to an existing drawing.
The new VPSCALE command reports the real scale of the current viewport of a selected layout viewport through the command line.
The new MKSHAPE command creates a shape definition based on selected objects. You can create custom linetypes easily. If you create a shape that exceeds 2200 bytes of data, MKSHAPE creates complex geometry shapes to form a single shape.
HIDDEN MESSAGE SETTINGS

Within the option dialog box, under "Users Preferences" tab, you can find the new "Hidden Message Settings" option that controls the display of previously hidden messages. After a message has been hidden, it can be viewed and re-activated.
Donec vitae mollis dolor.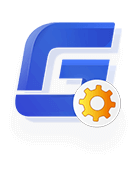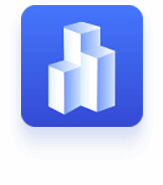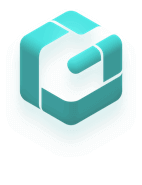 Perpetual License
GstarCAD is available as a "perpetually licensed" product. You own the perpetual right to use the purchased license. It is more convenient than ACAD subscriptions.

Multiple Licensing Modes
GstarCAD Licensing Mode is available with both Serial Number and USB Dongle, each could be used for Stand-alone or Network license. You could choose either one based on your business needs.

Flexible Access to Upgrade
You can upgrade your license for every new version or keep using the same version. When you upgrade your license it keeps perpetual license unchanged.